Creamy Guacamole Dip – 183
Another weekend of football – another dip recipe.
Creamy Guacamole Dip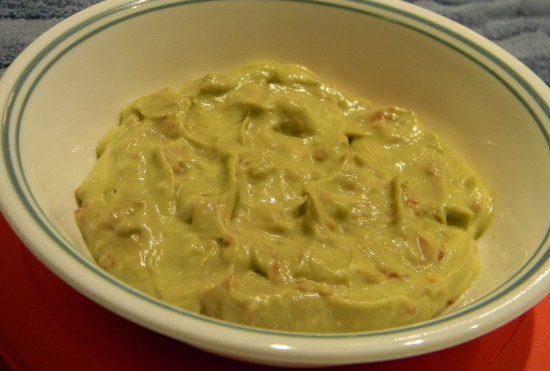 6 – oz. fat free cream cheese
2 avocados, peeled and cut into medium pieces
1/4 cup onion, minced
1 Tablespoon lime juice
1/4 teaspoon garlic powder
1/4 teaspoon Tabasco sauce
1/4 teaspoon red pepper flakes
1 cup tomato, peeled and diced
Combine all ingredients, except tomatoes, into a food processor. Process until smooth. Add tomatoes and pulse until well mixed (you don't want to puree the tomatoes, just break them up and mix them in). Serve with toasted pita chips or corn chips.
One Response to Creamy Guacamole Dip – 183