Guilt Free Chips & Dip – 190 more!
Since today is the first Sunday of football season, I thought a snack recipe was needed. What is football without chips & dip? Anyone that knows me knows that I have a serious chip addiction (which I am working on 🙂 ), so If this satisfies my craving I think it will work for you too!
Guilt Free Onion Dip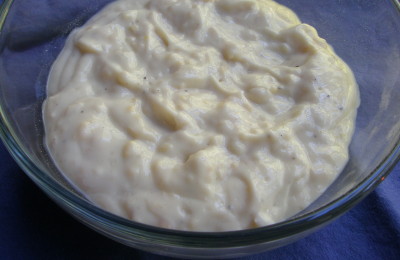 1 teaspoon sodium free beef bouillon granules
2 teaspoons dried onion flakes
1/4 teaspoon onion powder
1/8 teaspoon garlic powder
1/8 teaspoon black pepper
2 cups plain low fat Greek yogurt
Mix all ingredients together well and chill in refrigerator for at least one hour.
Pita Chips
4 – 6″ whole wheat pita breads
cooking spray
olive oil spray
coarse salt
Preheat oven to 425°. Cut each pita into 6 wedges; separate each wedge in half. Place wedges, in a single layer, on a cookie sheet that has been sprayed with cooking spray. Spray a light coating of olive oil over the pitas and sprinkle very lightly with coarse salt. Bake for 4 – 6 minutes, depending on your oven. These need to be watched very carefully – you want them golden brown and crisp; and the difference between that and black and charred can be a matter of seconds!
One Response to Guilt Free Chips & Dip – 190 more!